Welcome to http://karaoke.jaysonkrause.com

I'm Creating this page because of my passion for music and helping people

I create my own CDG and karaoke files for karaoke systems ! I also have setup a few complete karaoke hoster systems for karaoke clubs that needed karaoke setups, if you want me to setup a karaoke system or want a custom made karaoke CD let me know .

The CDG's I create are great quality they look similar to the image below !
If you are interested in getting a Custom Karaoke CD or want another karaoke project done, email me here.

Need a software karaoke hoster , I can set one up for you ! I will set ya up with only the best!

My favorite hoster looks like this: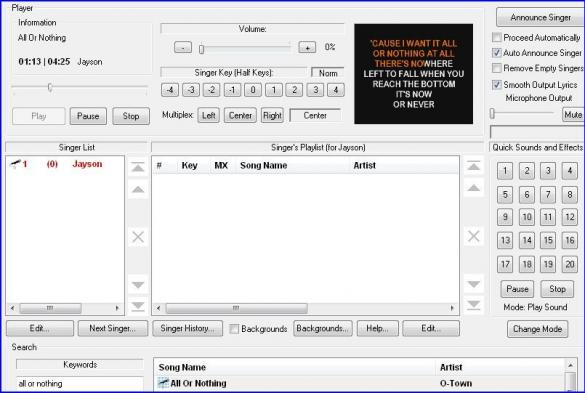 Youtube Videos Coming soon !


www.youtube.com/user/JaysonKrauseKaraoke